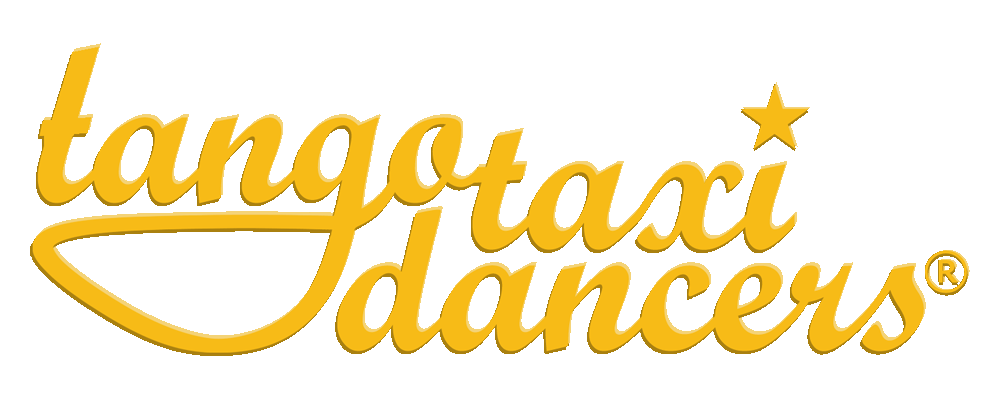 Dance Tango!
Tango dancers
& teachers
Our team
Empatic & professional
We love what we do!
Dance Tango, feel comfortable, and have a good time!
​
TangoTaxiDancers working with a team of friendly and experienced Tango teachers and dancers of Tango Salon and the "Milonguero style" of Buenos Aires. The choice of our teachers and dancers, whose selection we found with a lot of time, commitment and experience, depends on their skills, experience, professionality, sincerity, cultural education, human warmth and empathy.
​
For reasons of company policy we do not publish photos of our team of dancers. We note your data and trust in our experience when choosing the right dance partner for you. Our agency differentiates itself from the competition - our teachers and dancers, it is not permitted to drink alcohol, to have sexual contact with clients or taking drugs.
​
Find out more about our service ...
​
The organizer, heart and owner of the agency:
Anna Fiore, born in 1969 in Munich, Germany.
Physical-psychological backround based on her education as a physio therapist.
Industrial designer and professional photographer with more than 25 years experience of branding, marketing, publicity and communication.
Since 2011, aproven cultural manager.
Languages: German, Spanish, English, Italian
​
Stages of life in Paris, many years in Milan, Berlin, Munich and Buenos Aires.
Anna is working as organizer in the ambient of Tango since 2009 - for classes of argentin Tango teachers and culture, among others, for Alejandra Mantinan ("Fabrica Tanguera", Rome / Munich) and KAMBRAS ("El sonido de las caricias" ).
Founder and organizer of the "Tango Projekt" (Organization for the culture of Tango Argentino). Organizer of the festival "Tango para todos" in 2012 Munich (Horacio Godoy - Sexteto Milonguero etc.). Between 2010 - 2012 she organized various milongas.
​Since 2012 she is situated in Buenos Aires and in love with this vibrant city and its culture. She is Co-Teacher of individual Tango classes which are part of the service of the agency.
​