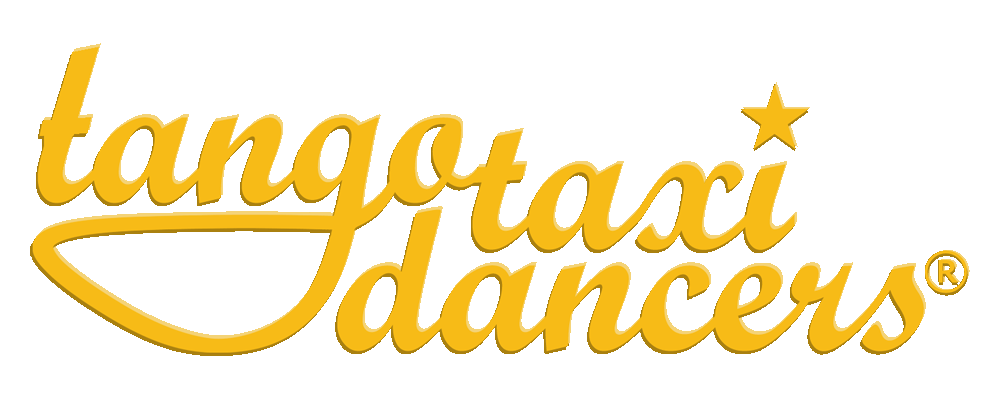 Dance Tango!
TangoTaxiDancers
since 2007!
Pricing & privacy
TangoTaxiDancers connect you since 2007!
Our pricing
​
The price depends on:
- the necessary dance level (beginner, intermediate, advanced, professional, show Tango);
- the number of hours per day, week or month. We give special rates for frequent bookers or prepayments.
- whether it is individual or group lessons.

Please let us know your wishes and ideas, and we will respond accordingly.

Please contact us by email to get our tarifes and if you have questions or would like a special individual program! Ask for our discounts for packages!

Our prices are stated in US dollars and Euros, but we also accept argentinian pesos at current exchange rates

The hourly rate is taxes. It does not include additional costs such as varying the milonga entrance, travel expenses and two non-alcoholic drinks for the Taxi Dancer, these are additional.

If you feel for whatever legitimate reason with your taxi dancer not comfortable, you can let us know within the first ten minutes. If it is possible for us, we will find a replacement. If not, you can cancel the appointment, we will then calculate 10% of the price.

Lessons usually last one and a half hours. If you learn nothing, we will refund your money back!

A tip for your dancer is not expected, but we would appreciate your feedback on how you have experienced your experience with TangoTaxiDancers on our presence in Trip Advisor or Google. We strive to improve our service constantly.

We remind you that you may find people who offer the support for less money, but please consider whether this is a serious company. TangoTaxiDancers is recognized by the city of Buenos Aires and registered for tax purposes.

Please do not confuse TangoTaxiDancers with any other form of service or with another agency poorer quality. We are the sole agency for tango dancers and teachers, have a registered brand and other agencies that use our name, have nothing to do with us and violate the law.
​
​
Privacy protection
​
We respect that some people prefer not to make it obvious that they are employing TangoTaxiDancers and do our utmost to maintain a discreet profile with you in public.
Any personal information that you share with us may be stored on our database and will be used solely for the purpose of matching your requirements. No identifiable personal information will be shared with any other person or organisation or distributed in any way without your express consent.
We may aggregate the data we hold on our database for statistical analysis for our own information or marketing purposes e.g. to ascertain ranges and averages among our client base. In such cases, individuals will not be identifiable.
We will not use, or sell for use by third parties, your email or contact details for any purpose other than keeping you in touch with TangoTaxiDancers. If at any stage you wish to be removed from our mailing list, send an email to lafloramarillo (@) gmail.com and we will remove your address within 10 working days.
​
We will only share your personal information with someone else if the law obliges us to do so or if we believe that such action is essential to protect and defend your rights, property or personal safety. While we cannot guarantee that loss, misuse or alteration of your personal information will not occur, we will do our best to protect against this happening.
Thank you for taking the time to read our terms and conditions and to respect them.
​